Rhino Aluminium Raised Bed 2ft x 6ft
From £189.00
Be inspired to grow more with a 2x6 raised bed from Rhino. With single and double tiers available, our Raised Beds are versatile pieces of gardening...
Read more
Be inspired to grow more with a 2x6 raised bed from Rhino. With single and double tiers available, our Raised Beds are versatile pieces of gardening equipment and in a great choice colours, they are a stunning architectural feature too.
Read less
Request a
Brochure
Not just a brochure, we'll include a swatch of aluminium colour samples too! If you can't get to see a Rhino then you definitely need our brochure pack.
Get Yours Here
What's Included
Delivery
Raised beds are not only a stunning architectural feature, they're also a great location to grow your own fruit and vegetables. Our aluminium raised beds are a superb alternative to traditional wooden raised beds. They're manufactured here in the UK at our Norfolk factory and we're so confident in their construction that they come with the same guarantee as our greenhouses - 25 years!.
Single or double tier configuration
Our 2ft x 4ft aluminium raised garden beds are available in single and double tier configurations enabling you to plant at different heights, adding height and structure to your garden.
2ft x 4ft single tier: 592 x 1770 x 200mm
2ft x 4ft double tier: 592 x 1770 x 400mm
High quality aluminium construction
We've engineered our raised beds to last as long as our Rhino greenhouses which is why they're made from extruded box-section aluminium. All bolts and fixings are located inside the raised beds to create a smooth external finish. The aluminium construction also makes them easy to clean and maintain over the years.
Please be aware that the Rhino Aluminium Raised Beds are not planters, and do not have a base as part of the design. This means you will want to consider what surface you place it on. Depending on what and how you want to grow, you may wish to line the bed with a weed control fabric, both to retain soil and prevent weeds.
Made in Britain
Quality, durability and appearance are extremely important to us which is why our raised beds are engineered and manufactured right here in the UK. Each raised bed is manufactured at our Norfolk factory, allowing us to ensure each raised bed is made to the highest standards before leaving our factory.
25 year guarantee
To prove our raised beds are built to the same standards as our Rhino greenhouses, they come with the same 25 year guarantee. So you can rest assured that they'll still be going strong many years later.
Selection of colours
Choose from 3 of our most popular powder coated finishes – Tuscan Olive, Midnight Slate & Blue Grass.
How much soil will I need?
To calculate the amount of soil you'll need to fill your raised bed simply multiple all of the dimensions and then times by 1000 to convert to litres.
0.592m x 1.770m x 0.2m = 0.209 x 1000 = 209.5 litres.
0.592m x 1.770m x 0.4m = 0.419 x 1000 = 419 litres.
Delivery to UK Mainland
Rhino Accessories are despatched within 2-3 working days from point of order.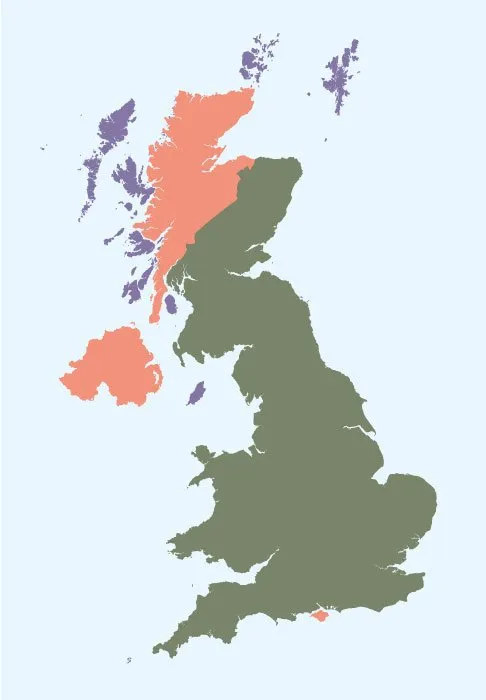 Standalone Rhino accessory orders are despatched from our Rhino factory and delivered via a Mon-Fri carrier service.
P&P:
Green map areas - from £9.50
Orange map areas - from £24
Purple map areas - from £32
Costs vary by product and location. Exact costs will be calculated at checkout.

Every Rhino greenhouse is made in our very own factory in Norfolk, where we manufacture over half a million different parts a year, each one produced to our exacting standards and meeting our strict quality control systems.
Our dedicated staff really care about the Rhinos they produce, and many of them have been making Rhinos since we began – it's this pride that helps make our Rhino greenhouses strong, high quality and great value.
Sign Up To Our Newsletter