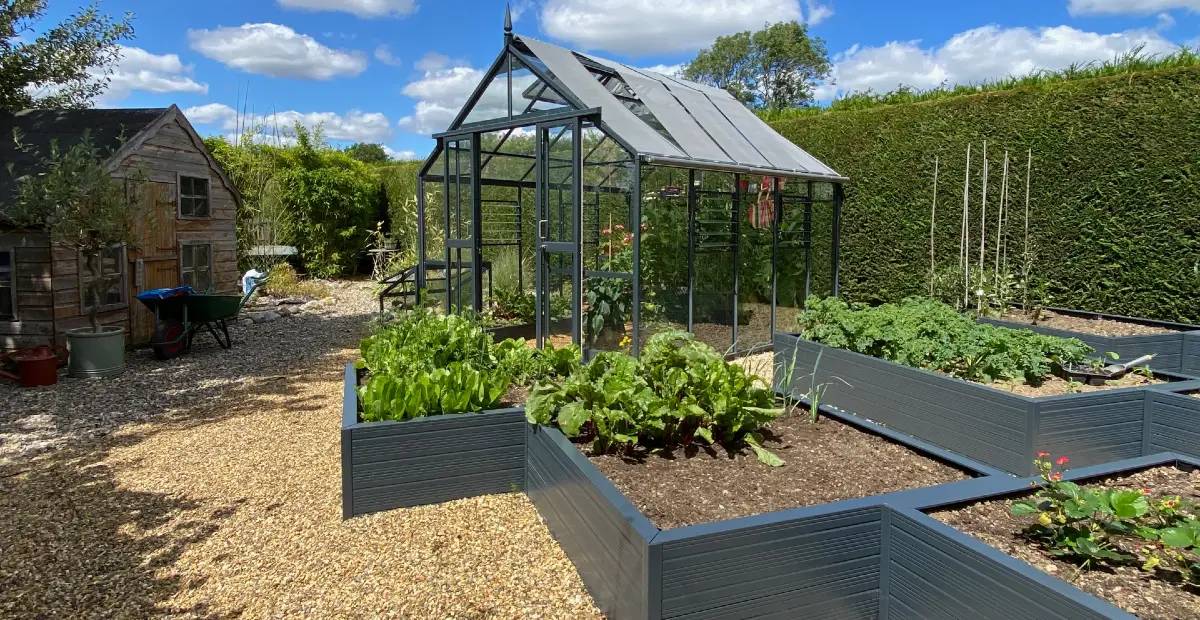 Why choose our Rhino Raised Beds?
Known by many names - Raised beds, metal planters, wooden planters & growbeds, they all have their own advantages but we're hear to talk about our aluminium raised beds! To put a name like Rhino to our raised beds we had make sure they're strong and stable which is why we opted for aluminium - providing a durable structure which can withstand the harsh British weather yet being light enough to reposition whenever needed.
Super easy to clean and incredibly low maintenance, our raised beds don't just look good, they also provide improved drainage and aeration, easier access to plants, and can even increase yields.
Introducing our
RHINO RAISED BEDS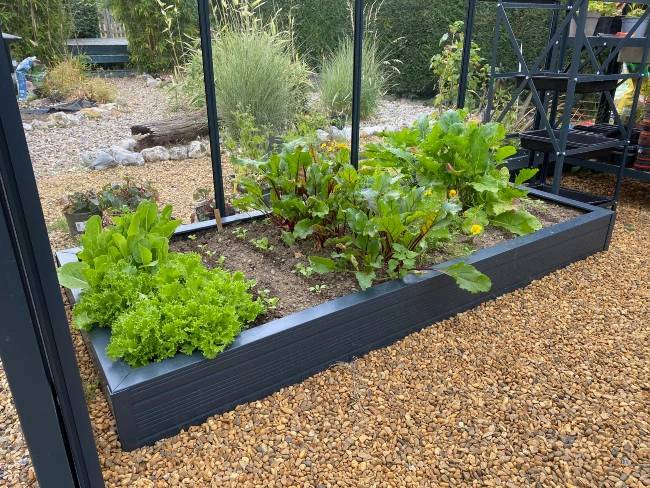 Aluminium Raised Bed FAQ's
What are raised beds made of?
Raised beds are usually made using either wood, stone or metal such as aluminium. Our Rhino raised beds are made using aluminium to ensure they'll withstand the test of time - lasting just as long as our greenhouses.
What can I grow in a raised bed?
You can grow pretty much anything in a raised bed, although vegetables are the most common choice. Though that doesn't mean herbs, fruit or even small trees can't be grown as well.
Should raised beds have a bottom?
The majority of raised beds won't have a bottom. This allows your plant roots to grow directly into the ground to find nutrients.
How deep should a raised garden bed be?
Typically, raised beds are recommended to be anywhere from 7 inches to 12 inches (or 18cm x 30xm). Our raised beds sit just under 8inches high, with the option to stack them up to create deeper raised beds should your planting needs require.