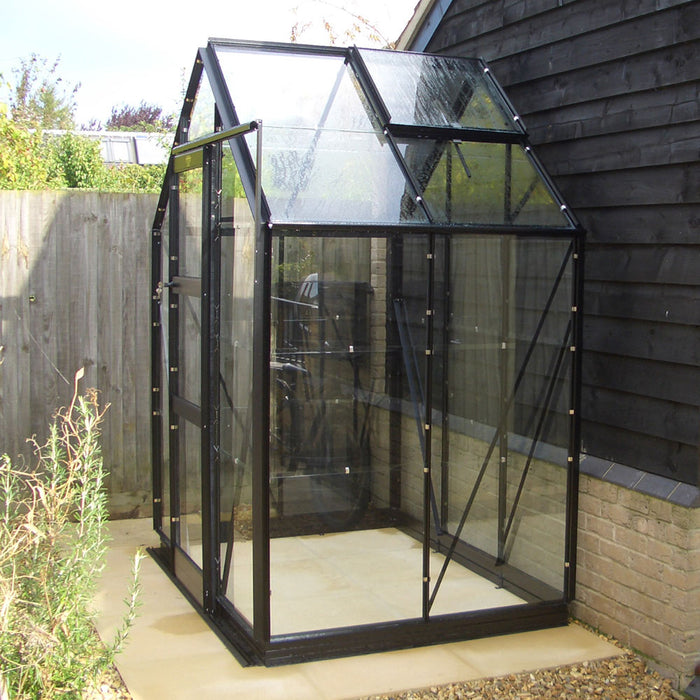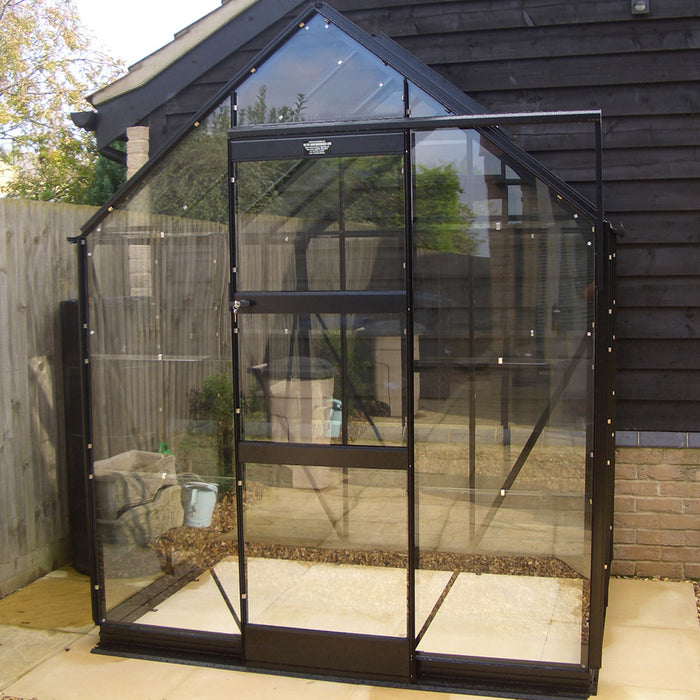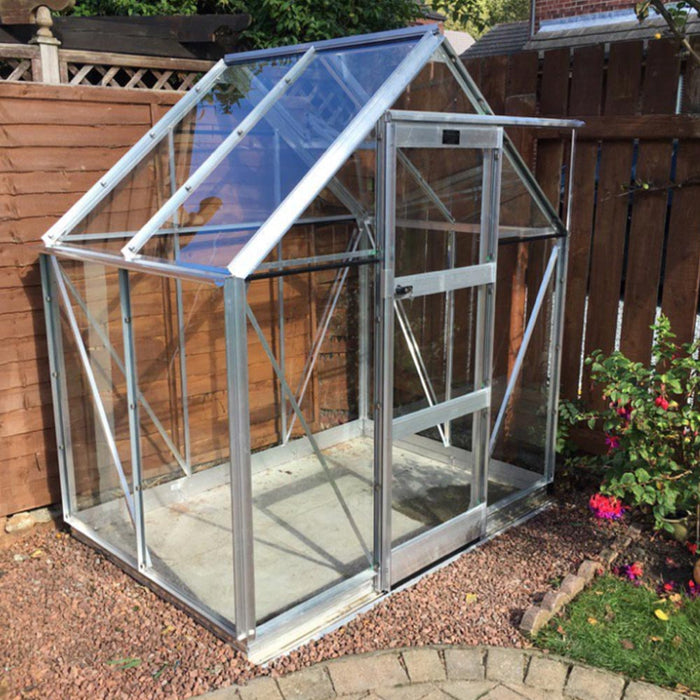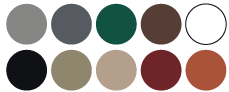 Request a
Brochure
Not just a brochure, we'll include a swatch of aluminium colour samples too! If you can't get to see a Rhino then you definitely need our brochure pack.
Get Yours Here
Elite Craftsman 6x4 Greenhouse
Coloured Frame, Polycarbonate Glazing
£1,058.00

Regular price

£1,058.00
Half the length of a standard 6x8 but still with 2 x 2ft growing bays, the Elite Craftsman 6x4 is a great little greenhouse choice for when space is limited.
Request a
Brochure
Not just a brochure, we'll include a swatch of aluminium colour samples too! If you can't get to see a Rhino then you definitely need our brochure pack.
Get Yours Here
What's Included
Dimensions
Delivery
The Elite Craftsman greenhouse comes equipped with a quality British made plain aluminium frame, and many other features which are detailed in the accordions below.
Glazing
The Elite Craftsman comes with horticultural glass as standard as traditionally greenhouses have been glazed with this to keep costs low. Panes are 2 x 2ft overlapping and joined with S clips.We recommend upgrading to toughened glass which is a much safer option. This is much stronger glass, better able to withstand damage from children playing ball or accidents when someone falls against the glass.A third option, polycarbonate, is also offered.
Integral Low Threshold Base
The Elite Craftsman includes an integral aluminium base as part of the design. Aluminium is maintenance free, rustproof and immune to the warping and rotting that comes with wooden greenhouses. This not only provides an incredibly strong foundation but also allows your greenhouse to be erected simply onto firm, level soil – so there's no need for an expensive concrete base. Once erected, ground anchors are concreted into position.The Elite Craftsman can also be erected onto a hardstanding of concrete or paving slabs, in which case the flat bottom lip is drilled and screwed down with the appropriate fixings.The Elite Craftsman includes a low threshold door, which removes the base from the doorway, leaving just a low guide for the door.
Ventilation
The Elite Craftsman 6x4 greenhouse comes with one roof vent.You can improve the ventilation further by adding low level louvre vents, as well as automatic roof vent openers.
Single Sliding Door with Lock
The single sliding door has an integral door catch to keep the door shut in high wind, or open when you need more ventilation.
10 Year Guarantee
Every Elite greenhouse that leaves the factory is made with care and attention to detail, and backed by a 10 year guarantee – so you know that you are buying a product that can be enjoyed for years to come.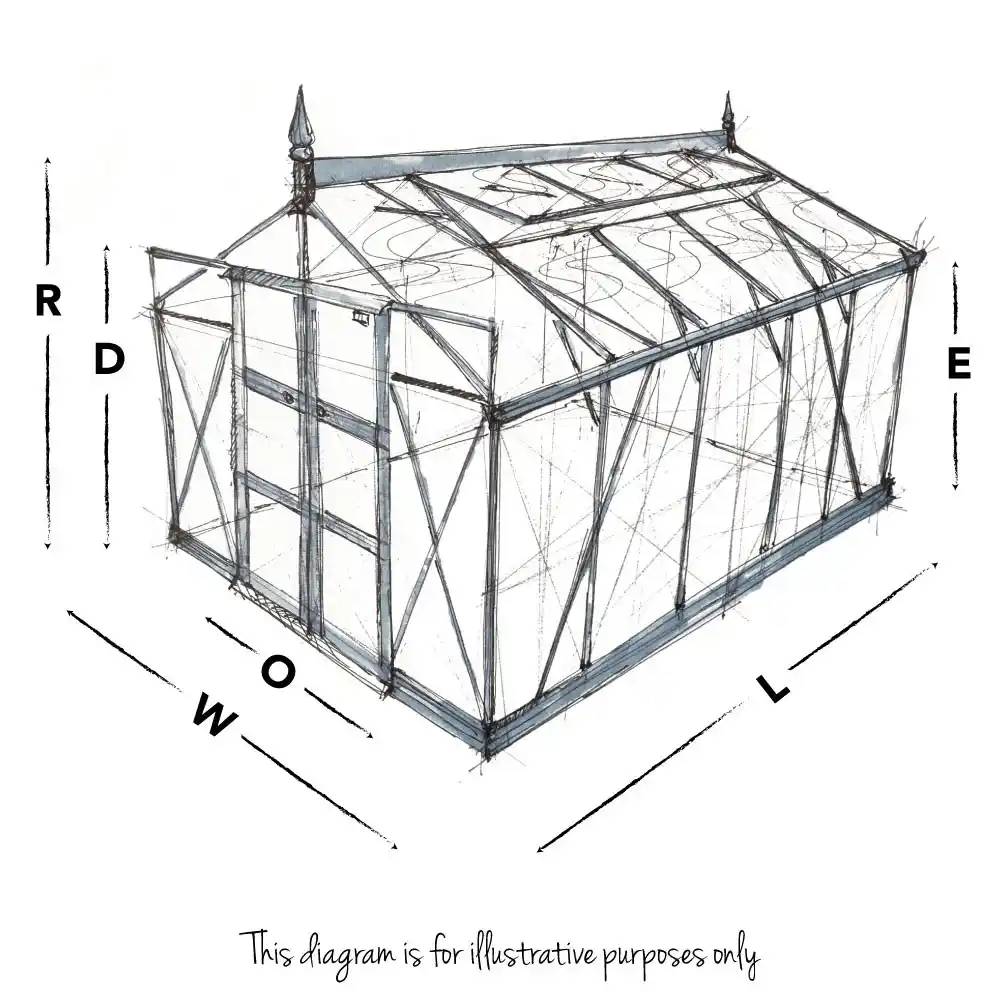 Free Delivery to England, Wales and Parts of Scotland
Current Lead times for Elite Greenhouses:
Plain aluminium Elite greenhouses are available in 4-5 weeks.
Powder coated Compact, Streamline, Craftsman, High eave and Belmont greenhouses are available in 8-10 weeks.
Powder coated Titan, Supreme, Classique & all Lean-to greenhouses are available in 10-14 weeks.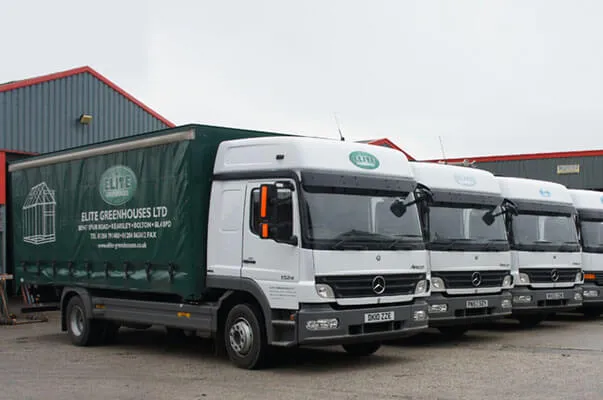 Free delivery is available to all green map areas (see above) and includes any accessories ordered with the greenhouse. Once an order has been placed, we hand over the reigns to Elite to organise delivery and they will get in touch with you to discuss dates.
We are currently unable to offer any deliveries in the orange map areas. Please contact Elite Greenhouses directly to discuss any delivery queries.